My Blog
Posts for tag: orthodontics
By Paula S. Fillak, DMD, Ltd.
May 20, 2018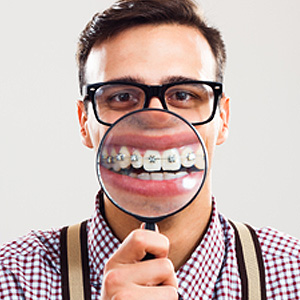 Think you're too old to have your teeth straightened? While we automatically pair "teenager" with "braces," at least one in five orthodontic patients are adults. And there's many more that could benefit, as many as three-quarters of adults with a correctable bite problem.
But although orthodontics can be performed at any age, it's not a minor undertaking. It will require time, patience and expense. So, before you decide to undergo orthodontics, here are 3 simple questions to ask first.
Why? Like children and teenagers, adults can benefit cosmetically from correcting a poor bite. But there's another great reason besides a more attractive smile: misaligned teeth are more difficult to care for than normal teeth. Orthodontic treatment is an investment and potential cost-saver in your future dental health.
Why not? Even senior adults can successfully undergo treatment. But braces might be ill-advised if you have either poor oral or general health. Periodontal (gum) disease, for example, can cause bone loss, which makes it difficult to safely and successfully move teeth (and the effort could worsen current disease activity in the gums). Medical conditions like bleeding disorders, leukemia or uncontrollable diabetes could interfere as well. You'll need both a dental and medical examination beforehand.
How? We can use braces — or we might be able to use a newer, more popular option with adults called clear aligners. These are a series of computer-designed clear, plastic trays you wear in sequence until you finish the series. Each tray is slightly smaller than the previous tray, moving the teeth in much the same manner as braces. But unlike braces, you can remove aligners for cleaning or a rare special occasion — and they're much less noticeable than metal braces. Although in some cases braces may still be the best option, it's also possible clear aligners could be the option you've been looking for.
So, are you ready for a new smile and a more maintainable mouth? Visit us for the answers to your questions and see if braces (or clear aligners) can transform your life and health.
If you would like more information on orthodontic treatment for adults, please contact us or schedule an appointment for a consultation. You can also learn more about this topic by reading the Dear Doctor magazine article "Orthodontics for the Older Adult."
By Paula S. Fillak, DMD, Ltd.
December 10, 2017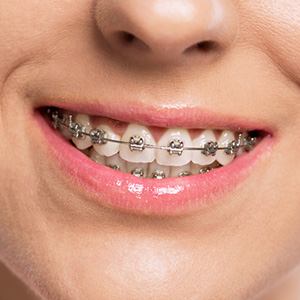 If you've ever looked at younger photos of yourself, you're sure to notice differences with your present appearance. Of course, your basic features might appear much the same. But maybe your lips seemed a little thicker back then, or your nose a bit less prominent.
This is because your facial features don't stop growing when you reach adulthood—they continue to change throughout your life. For example, lips reach their maximum thickness by around age 14 for girls or age 16 for boys; they'll remain at that level of thickness for a few years before gradually thinning throughout adulthood. The nose will also continue to grow, becoming more prominent especially as changes in the lower part of the face can make the chin appear shorter.
Although each of us ages at different rates and in different ways, these general physical trends are somewhat predictable. That's why we can use the knowledge of how our facial physiology changes with age to fine tune orthodontic or other cosmetic dental treatments. The most optimum approach is to consider treatment in the early stages of bite development during childhood or early adolescence.
This means we're doing more than correcting a patient's current bite: we're also taking into account how tooth movement now might affect the jaw and facial structures later in life. By incorporating our understanding of age-related changes into our treatment we might be able to provide some hedge against the effects of aging.
This approach starts with early comprehensive dental care, preferably before a child's first birthday, and an orthodontic evaluation at around age 6 to assess bite development. It may also be necessary to initiate interceptive treatment at an early age to lessen or even eliminate a growing bite problem to help ease the extent of future treatment. And if a bite requires correction, early evaluation can help create a timetable for effective treatment in later years.
Taking this approach can correct problems now affecting both dental health and appearance. But by acknowledging the aging process in our treatments, we can build the foundation for a beautiful smile well into the future.
If you would like more information on keeping an attractive smile throughout your life, please contact us or schedule an appointment for a consultation.
By Paula S. Fillak, DMD, Ltd.
November 10, 2017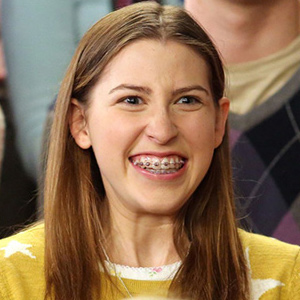 Fans of the primetime TV show The Middle were delighted to see that high school senior Sue, played by Eden Sher, finally got her braces off at the start of Season 6. But since this popular sitcom wouldn't be complete without some slapstick comedy, this happy event is not without its trials and tribulations: The episode ends with Sue's whole family diving into a dumpster in search of the teen's lost retainer. Sue finds it in the garbage and immediately pops it in her mouth. But wait — it doesn't fit, it's not even hers!
If you think this scenario is far-fetched, guess again. OK, maybe the part about Sue not washing the retainer upon reclaiming it was just a gag (literally and figuratively), but lost retainers are all too common. Unfortunately, they're also expensive to replace — so they need to be handled with care. What's the best way to do that? Retainers should be brushed daily with a soft toothbrush and liquid soap (dish soap works well), and then placed immediately back in your mouth or into the case that came with the retainer. When you are eating a meal at a restaurant, do not wrap your retainer in a napkin and leave it on the table — this is a great way to lose it! Instead, take the case with you, and keep the retainer in it while you're eating. When you get home, brush your teeth and then put the retainer back in your mouth.
If you do lose your retainer though, let us know right away. Retention is the last step of your orthodontic treatment, and it's extremely important. You've worked hard to get a beautiful smile, and no one wants to see that effort wasted. Yet if you neglect to wear your retainer as instructed, your teeth are likely to shift out of position. Why does this happen?
As you've seen firsthand, teeth aren't rigidly fixed in the jaw — they can be moved in response to light and continuous force. That's what orthodontic appliances do: apply the right amount of force in a carefully controlled manner. But there are other forces at work on your teeth that can move them in less predictable ways. For example, normal biting and chewing can, over time, cause your teeth to shift position. To get teeth to stay where they've been moved orthodontically, new bone needs to form around them and anchor them where they are. That will happen over time, but only if they are held in place with a retainer. That's why it is so important to wear yours as directed — and notify us immediately if it gets lost.
And if ever you do have to dig your retainer out of a dumpster… be sure to wash it before putting in in your mouth!
If you would like more information on retainers, please contact us or schedule an appointment for a consultation. You can learn more in the Dear Doctor magazine articles "The Importance of Orthodontic Retainers" and "Why Orthodontic Retainers?"