My Blog
Posts for tag: teeth whitening
By Paula S. Fillak, DMD, Ltd.
October 21, 2021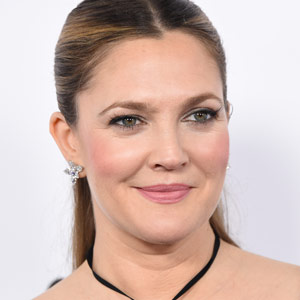 Best known for her roles in E.T. and Ever After, and more recently as a suburban mom/zombie on Netflix's Santa Clarita Diet, Drew Barrymore is now bringing her trademark quirky optimism to a new talk show, The Drew Barrymore Show on CBS. Her characteristic self-deprecating humor was also on display recently on Instagram, as she showed viewers how she keeps her teeth clean and looking great.
In typical Drew fashion, she invited viewers into her bathroom to witness her morning brushing ritual (complete with slurps and sloshes). She also let everyone in on a little insider Drew 411: She has extremely sensitive teeth, so although she would love to sport a Hollywood smile, this condition makes teeth whitening difficult.
Barrymore's sensitivity problem isn't unique. For some, bleaching agents can irritate the gums and tooth roots. It's usually a mild reaction that subsides in a day or two. But take heart if you count yourself among the tooth-sensitive: Professional whitening in the dental office may provide the solution you are looking for.
In the dental office, we take your specific needs into account when we treat you. We have more control over our bleaching solutions than those you may find in the store, allowing us to adjust the strength to match your dental needs and your smile expectations and we can monitor you during treatment to keep your teeth safe. Furthermore, professional whitening lasts longer, so you won't have to repeat it as often.
After treatment, you can minimize discomfort from sensitive teeth by avoiding hot or cold foods and beverages. You may also find it helpful to use a toothpaste or other hygiene product designed to reduce tooth sensitivity.
The best thing you can do is to schedule an appointment with us to fully explore your problems with sensitivity and how we may help. First and foremost, you should undergo an exam to ensure any sensitivity you're experiencing isn't related to a more serious issue like tooth decay or gum recession.
Having a bright smile isn't just advantageous to celebrities like Drew Barrymore—it can make a difference in your personal and professional relationships, as well as your own self-confidence. We can help you achieve that brighter smile while helping you avoid sensitivity afterward.
If you would like more information about teeth whitening, please contact us or schedule a consultation. To learn more, read the Dear Doctor magazine article "Important Teeth Whitening Questions Answered."
By Paula S. Fillak, DMD, Ltd.
July 29, 2018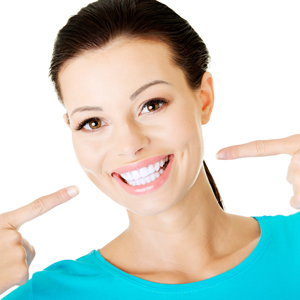 There are many reasons why teeth may need a whitening treatment to achieve an appealing brightness: what we eat and drink, natural aging, genetics, and the lack of dedication to oral hygiene can all play a role in how we look.
For vital (living) teeth, there are basically three different options for teeth whitening, and we'd be happy to help you decide which is right for you:
In-office tooth whitening: The fastest way to get your smile radiant. A high concentration of a peroxide gel solution is applied directly to the tooth surface. Gums and other soft tissues are completely protected for your safety. This technique is excellent for whitening deep surface stains as well as general tooth whitening. This professional treatment requires the least amount of time to achieve the desired whiteness.
The professional take-home option: Custom-made bleaching trays are prepared by our office. This technique is convenient and less expensive, but the desired whiteness will take longer to achieve than the in-office option.
Over-the-counter products: These offer the least expensive option but use weaker whitening agents. For example, whitening strips, like the ones advertised on television, are popular and easy to use but will generally take the most time to achieve the desired success. Also, even agents that are not the strongest available may cause damage to teeth if used inappropriately and without professional supervision.
While there are normally no serious side effects after professional whitening treatments, there is a potential risk of tooth sensitivity and gum irritation. If either one or both of these occur, it should disappear within a few days.
It should come as no surprise that bleaching is not permanent. The whiteness will fade eventually depending on your diet, habits, hygiene, etc., but it usually will last at least six months — more often up to two years. Obviously, if you avoid drinking coffee, tea, or red wine, don't smoke, and have a diligent oral hygiene routine your results may last longer.
Advertisements for teeth-whitening products are everywhere. If you have any questions about what you see, or simply want to do a reality check on their claims, please contact us or schedule an appointment for a consultation. You can learn more about this topic by reading the Dear Doctor magazine articles "Teeth Whitening: Brighter, Lighter, Whiter...," and "Important Teeth Whitening Questions Answered."
By Paula S. Fillak, DMD, Ltd.
January 17, 2018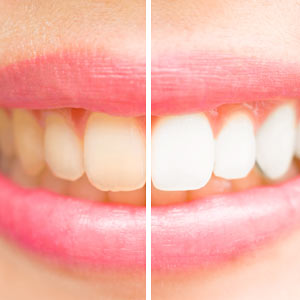 You've been embarrassed for a while now by your yellowed, dull teeth. You're ready for a change.
There's a simple and cost-effective way to make that change: you can temporarily brighten your smile with teeth whitening, possibly at home. But before you try it, you should first have a dental examination to find out if whitening is the right choice for you.
First off, healthy teeth with outer enamel staining are the best candidates for whitening. Teeth and gums with tooth decay or periodontal (gum) disease should be treated first before undergoing whitening. A dental exam will uncover any health issues you may have with your mouth.
In the same vein, you'll want to consider whitening carefully if you have dental work like veneers, crowns or implants. Unlike natural teeth, these non-biological materials won't be affected by the bleaching agent. We can discuss any potential for color mismatch between your whitened natural teeth and your dental work during your examination.
A dental exam can also uncover one other crucial fact — what kind of tooth staining you have. There are two basic types: extrinsic, staining on the outside enamel as we've mentioned earlier; and intrinsic, staining that originates from inside a tooth. The whitening kits you purchase from a store and even some of the whitening techniques we use in the office only diminish extrinsic, not intrinsic staining. To address an intrinsically-stained tooth requires a much more involved, invasive clinical technique only performed by dental professionals.
Finally, a dental examination is a good discussion forum for helping you decide between a home kit and a clinical procedure. While DIY kits are effective for the most part, you won't be able to precisely control the degree of brightness like we can. This could be important if you want a specific shade of whiteness, from a more subtle and natural shade to dazzling "Hollywood" bright. Shade control could also help minimize color mismatch with dental work.
In the end, we want to help you make the best choice for teeth whitening. Even if you decide to pursue whitening at home, we can offer you valuable advice on what to look for when you buy a kit and how to use it. That alone could help ensure you get the new, bright smile you desire!
If you would like more information on teeth whitening, please contact us or schedule an appointment for a consultation. You can also learn more about this topic by reading the Dear Doctor magazine article "Important Teeth Whitening Questions…Answered!"