My Blog
Posts for tag: tmj disorders
By Paula S. Fillak, DMD, Ltd.
May 09, 2020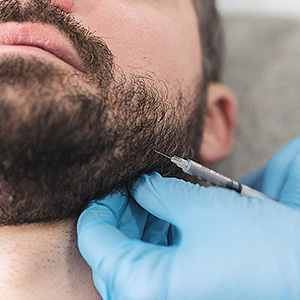 Chronic jaw pain can be an unnerving experience that drains the joy out of life. And because of the difficulty in controlling it patients desperate for relief may tread into less-tested treatment waters.
Temporomandibular disorders (TMDs) are a group of conditions affecting the joints connecting the lower jaw to the skull and their associated muscles and tendons. The exact causes are difficult to pinpoint, but stress, hormones or teeth grinding habits all seem to be critical factors for TMD.
The most common way to treat TMD is with therapies used for other joint-related problems, like exercise, thermal (hot and cold) applications, physical therapy or medication. Patients can also make diet changes to ease jaw function or, if appropriate, wear a night guard to reduce teeth grinding.
These conservative, non-invasive therapies seem to provide the widest relief for the most people. But this approach may have limited success with some patients, causing them to consider a more radical treatment path like jaw surgery. Unfortunately, surgical results haven't been as impressive as the traditional approach.
In recent years, another treatment candidate has emerged outside of traditional physical therapy, but also not as invasive as surgery: Botox injections. Botox is a drug containing botulinum toxin type A, which can cause muscle paralysis. Mostly used in tiny doses to cosmetically soften wrinkles, Botox injections have been proposed to paralyze certain jaw muscles to ease TMD symptoms.
Although this sounds like a plausible approach, Botox injections have some issues that should give prospective patients pause. First, Botox can only relieve symptoms temporarily, requiring repeated injections with increasingly stronger doses. Injection sites can become painful, bruised or swollen, and patients can suffer headaches. At worst, muscles that are repeatedly paralyzed may atrophy, causing among other things facial deformity.
The most troubling issue, though, is a lack of strong evidence (outside of a few anecdotal accounts) that Botox injections can effectively relieve TMD symptoms. As such, the federal Food and Drug Administration (FDA) has yet to approve its use for TMD treatment.
The treatment route most promising for managing TMD remains traditional physical and drug therapies, coupled with diet and lifestyle changes. It can be a long process of trial and error, but your chances for true jaw pain relief are most likely down this well-attested road.
If you would like more information on treating jaw disorders, please contact us or schedule an appointment for a consultation. You can also learn more about this topic by reading the Dear Doctor magazine article "Botox Treatment for TMJ Pain."
By Paula S. Fillak, DMD, Ltd.
November 11, 2019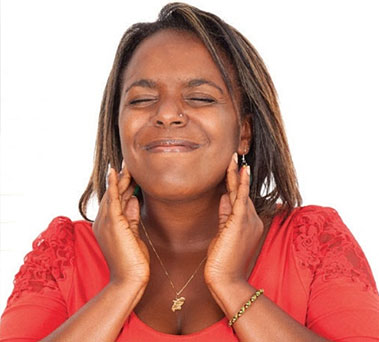 Fibromyalgia is a chronic condition that produces widespread pain and stiffness in the muscles and joints. The pain, muscle spasms and tingling it causes can disrupt sleep, alter moods and impair memory function.
Dealing with just this one condition can be overwhelming. But did you know 3 out 4 fibromyalgia patients also develop chronic pain and dysfunction involving their jaw joints? Known collectively as temporomandibular joint disorders (TMD), these jaw joint problems cause pain, muscle spasms and difficulty moving the jaws that can interfere with eating and speaking. TMD can also contribute to headaches and earaches.
Many researchers believe this prevalence of TMD among fibromyalgia patients stems from both conditions originating from the same primary cause—a malfunction within the central nervous system. In both cases, the brain and spinal cord may not be able to process pain signals in a normal fashion. This malfunction could also be generating and amplifying pain signals even when nerves are receiving no stimulation.
For decades now, the most effective treatment strategy for TMD has been to manage the symptoms with physical therapy and exercises, thermal therapy or medications. Relief for fibromyalgia has depended on medication and relaxation techniques like biofeedback therapy. But with the evidence of some connection between the two conditions, it may be helpful to coordinate treatment for both with a team approach involving all your healthcare providers, rather than treat them separately.
To that end, make sure both your dentist or physician treating you for TMD and your physician treating your fibromyalgia each know about the other condition. Consulting together, your healthcare team may find treatments (like certain drugs that counteract neurotransmitter imbalances) that might help reduce symptoms in both conditions. And cognitive-behavioral therapy, meditation and other therapeutic pain management techniques can help you cope with the pain.
Continued research into these two debilitating conditions and the possible links between them may have an effect on how we treat both. A holistic approach to treating them could be the wave of the future.
If you would like more information on the links between TMD and other chronic pain conditions, please contact us or schedule an appointment for a consultation. You can also learn more about this topic by reading the Dear Doctor magazine article "Fibromyalgia and Temporomandibular Disorders."
By Paula S. Fillak, DMD, Ltd.
September 12, 2019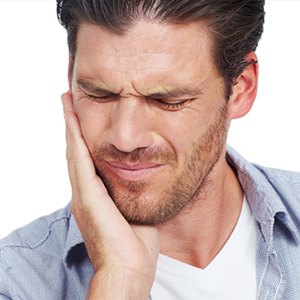 Chronic pain affects the quality of life for an estimated 50 million adults in the U.S. alone. The American Chronic Pain Association designates September as "Pain Awareness Month" to highlight the many conditions that cause chronic pain and strategies to manage them. Among these are conditions that can involve your oral or facial health. Here are two painful mouth and face disorders and what you can do about them.
Temporomandibular Joint Disorder (TMD). TMD is a common condition often seen in the dental office. The temporomandibular joints connect the lower jaw to the skull and facilitate activities like eating or speaking that require jaw movement. If they and their associated muscles become inflamed, this can trigger debilitating chronic pain. If you suffer from TMD symptoms, make sure we know about it so we can make your dental visits as comfortable as possible.
When possible, avoid irreversible and invasive treatments for TMD that may permanently change your bite, such as surgery or having teeth ground down. Instead, most healthcare professionals recommend a more conservative approach. Try the following tips to alleviate TMD pain:
Eat soft foods so you do not aggravate the jaw joint.
Avoid extreme jaw movements like suddenly opening your mouth very wide.
Use ice packs and moist heat to relieve discomfort.
Ask us about jaw exercises to stretch and relax the jaw.
Practice stress-reduction techniques, such as meditation, yoga, tai chi or taking short walks to clear your mind.
Burning Mouth Syndrome. The sensation that the mouth has been burned or scalded without an obvious cause is most common among women during menopause. While researchers can't yet pinpoint clear causes for it, the list of suspects includes hormonal changes, neurological or rare autoimmune disorders or medication-induced dry mouth.
The first step to treatment is an oral exam along with a complete medical history to identify any possible contributing factors. Depending on the results, we can offer recommendations to manage your symptoms. The following tips often help:
Keep your mouth moist. We can recommend an artificial saliva product or medication to increase saliva flow if needed.
Change your toothpaste if it contains irritating ingredients.
Identify and avoid foods and beverages that seem to precede an episode. These may include spicy foods, coffee and alcoholic beverages.
Quit smoking, as this is often linked to burning mouth episodes.
The pain and discomfort caused by these and other oral conditions can put a dent in your life. A visit to your dentist, though, could be the first step to finding relief.
If you would like more information about oral conditions that produce chronic pain, please contact us or schedule a consultation. To learn more, read the Dear Doctor magazine articles "Seeking Relief From TMD" and "Burning Mouth Syndrome."